Expand Your
Impact
The Inspiring Women Leaders (IWL) Conference provides attendees with personal and professional development through dynamic conference sessions and networking opportunities. By connecting leaders, this event fosters a learning environment where attendees leave with tools that enhance their leadership and business skills.
Our sponsorship model provides the opportunity to contribute at your comfort-level while still playing a vital role in ensuring the continued success of this annual event.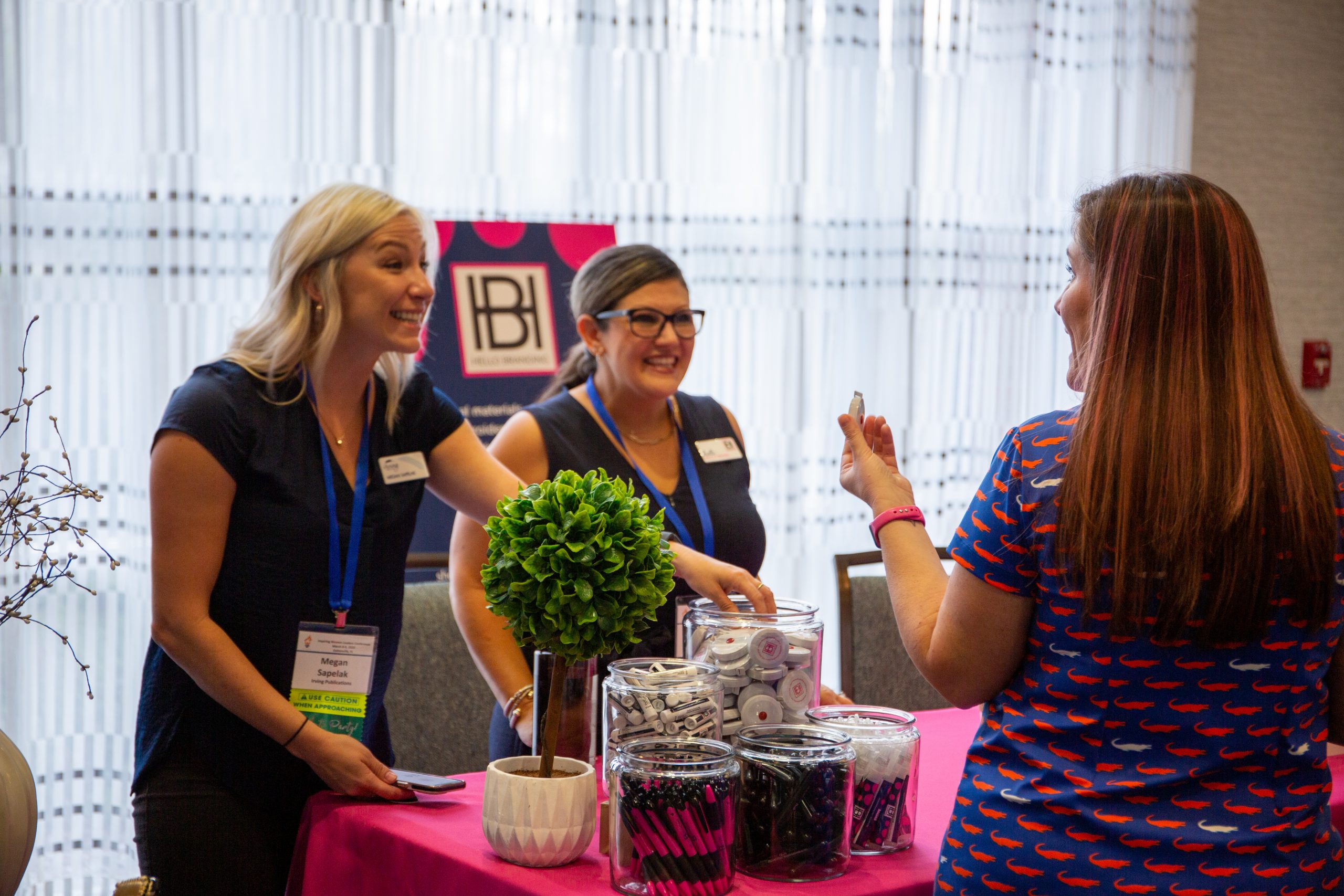 Enhance Your Presence at IWL 2023 Through
Sponsorship Opportunities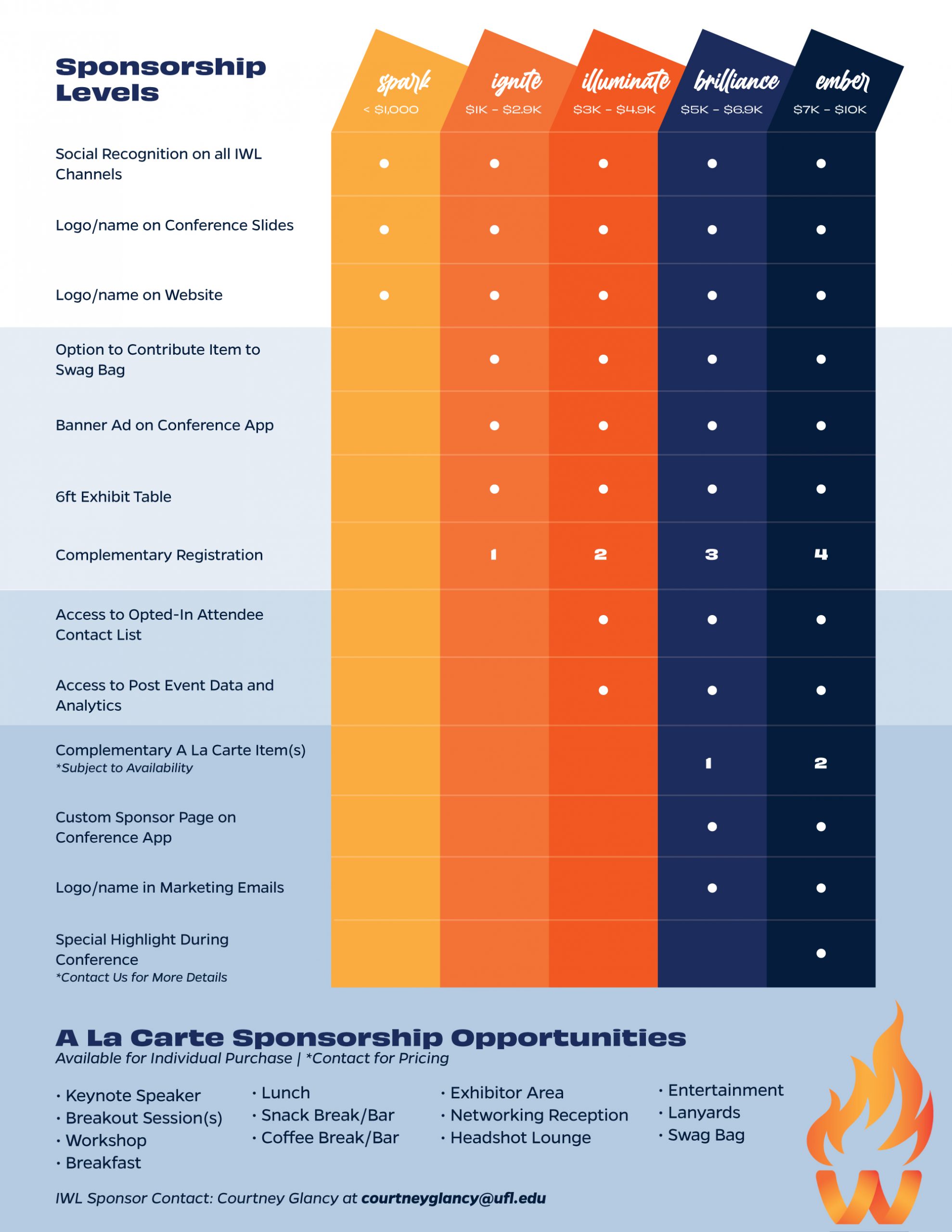 Who Attends IWL?
150+ influential attendees from various industries and high-performing organizations
Over 68% of participants at IWL are decision makers, 18% of which are business owners
IWL Reach
52,809 sponsor impressions on Whova conference app
2,200+ website visitors
Over 1,100 women have attended IWL in the last 5 years
Email audience of 9,000+
thanks
TO OUR 2023 SPONSORS!
Reach participants before, during and after the event. Join these organizations and be a change-maker in your community.
"You will not be disappointed! In my last 3 years of participating in IWL I always leave the conference with a fresh and re-invigorated sense of community and drive to do/be better. Whether you're looking to build your network, take away skills in storytelling, or just want to learn about leadership this conference is dedicated to helping you grow personally and professionally."