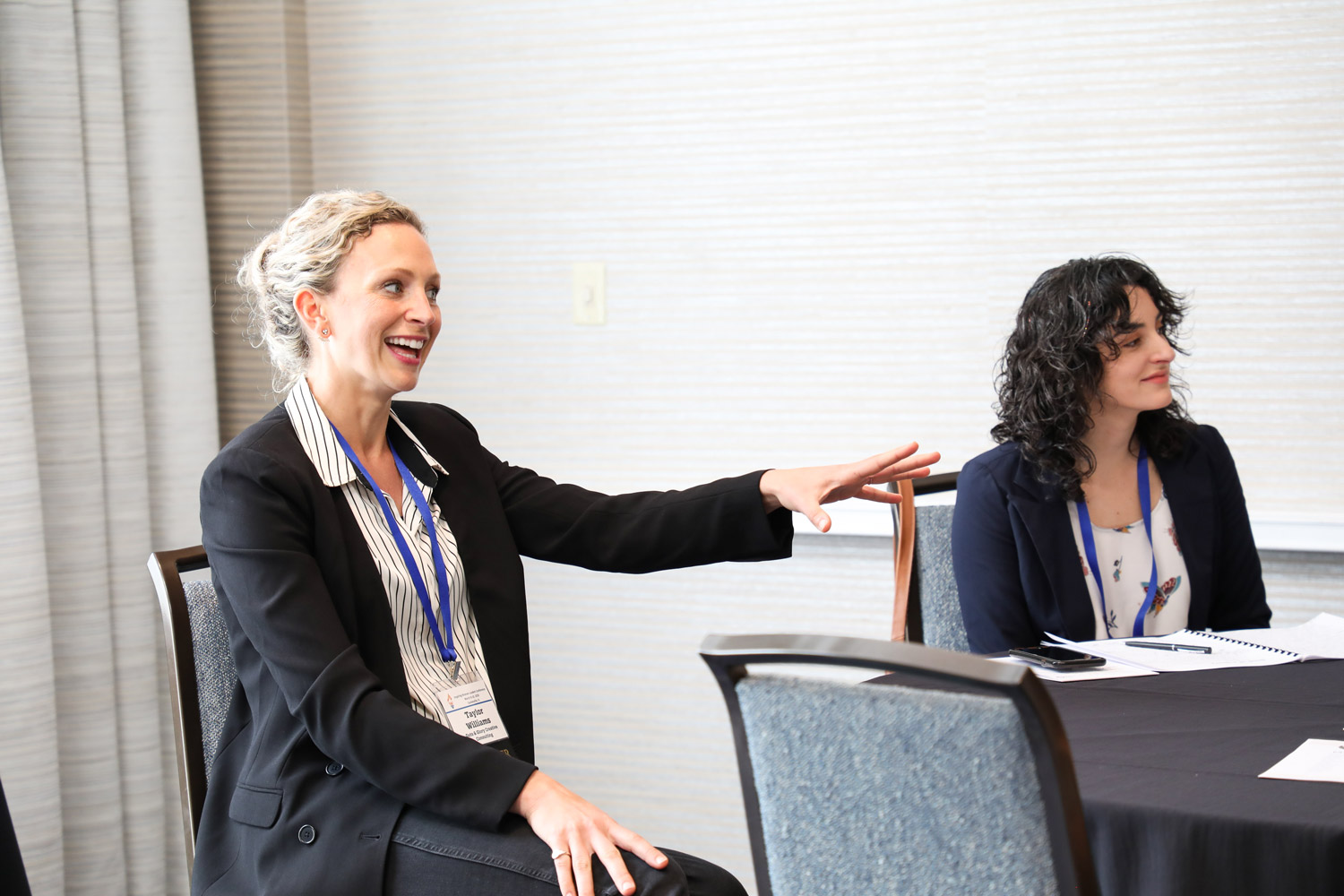 Conference Information
We are dedicated to hosting exceptional speakers whose content is engaging, informative, and of the highest quality. Conference presentations should leave the attendee feeling inspired and motivated, armed with actionable take-aways, and applicable knowledge attendees can immediately apply to their personal or professional lives. If you are this type of speaker, we hope you will consider submitting a speaker application for the conference.
2023 Conference Theme:
Life is a Highway
There will always be the possibility of encountering potholes, traffic jams, detours, bad weather and reckless drivers during your travels. You can't control what shows up on your highway, but you can control how you navigate through or around it. Join us at IWL 2023 and discover how to bring more purpose into your work, develop yourself into an authentic, conscientious leader and make your life a journey worth remembering.
Guidelines
All sections of the application are required unless otherwise stated and incomplete applications will not be accepted. Due to the immense amount of work, it takes our conference programming committee to review submissions, we encourage speakers to review the application requirements prior to submitting so that you can submit a final application that will be reviewed. We are happy to answer questions anytime but will only be accepting applications during the designated deadlines communicated.
The purpose of the IWL Conference is about connecting, making a difference, and learning tips and techniques to help shape the attendee's personal and professional success. We negotiate payment with our Keynote and General Session speakers, but breakout session speakers are not paid. All speakers are welcome to attend the conference and will receive a complimentary conference registration.
Session Topic
Please select a topic area and conference track you are interested in presenting.
Track Topics: Leadership, Mentorship
Leaders learn through direct experience and the advice of others. It is time for you to sit in the Driver's Seat and take charge of the direction your leadership journey will take. Sessions in this track will help you cultivate essential leadership and mentoring skills.
Track Topics: Change, Transition, Resilience
Wherever you were going and whatever timeline you were on has just been changed. How you respond and what you do next will profoundly affect your future. Sometimes you must stop, evaluate your current situation and navigate a new course to your destination. Change is inevitable, and we often resist it because all we see are roadblocks in the way. However, with the right strategies, many of these roadblocks are maneuverable, allowing you to recover, reimagine and move forward.
Session Title
Titles should be concise and intriguing. Attendees will choose from three session titles for each speaker track. IWL reserves the right to re-title sessions and work with speakers to customize the talk title and content.
Please also make sure to provide a brief description of your presentation. Descriptions should be no more than 200 words. Suggested format: Describe the problem. State your solution. Describe the activities that will result in the learning outcomes below.
Format
General Sessions and Keynote Sessions are 60 minutes. Breakout speaker sessions are 75 minutes. Both time slots would include any introduction and time for questions and answers.
References
Please provide up to two references of past conferences at which you have presented at and can serve as a reference for the organizing committee.
*If invited to apply, references are not required
Biography & Picture
Please submit your biography relevant to your qualifications for this conference. Your biography will be in the electronic conference program and posted on the conference website. Please submit up to 300 words in a written/narrative format and NOT a CV/resume. In the application, please make sure to submit a color head shot of 300 dpi or higher in resolution as a .png or .jpeg. Pictures embedded in the biography will not be accepted.
Learning Objectives
The IWL Conference is an interactive learning platform and designed for attendees to learn applicable leadership and business skills. In the application, please make sure to indicate 2-3 specific learning outcomes from attending the session.
Electronic Submission
To be considered as a speaker for the conference, all applications must be submitted no later than September 30, 2022 and only electronic submissions will be accepted.
General Questions
Contact Laurie Brown at lpbrown@ufl.edu or (352) 294-0856.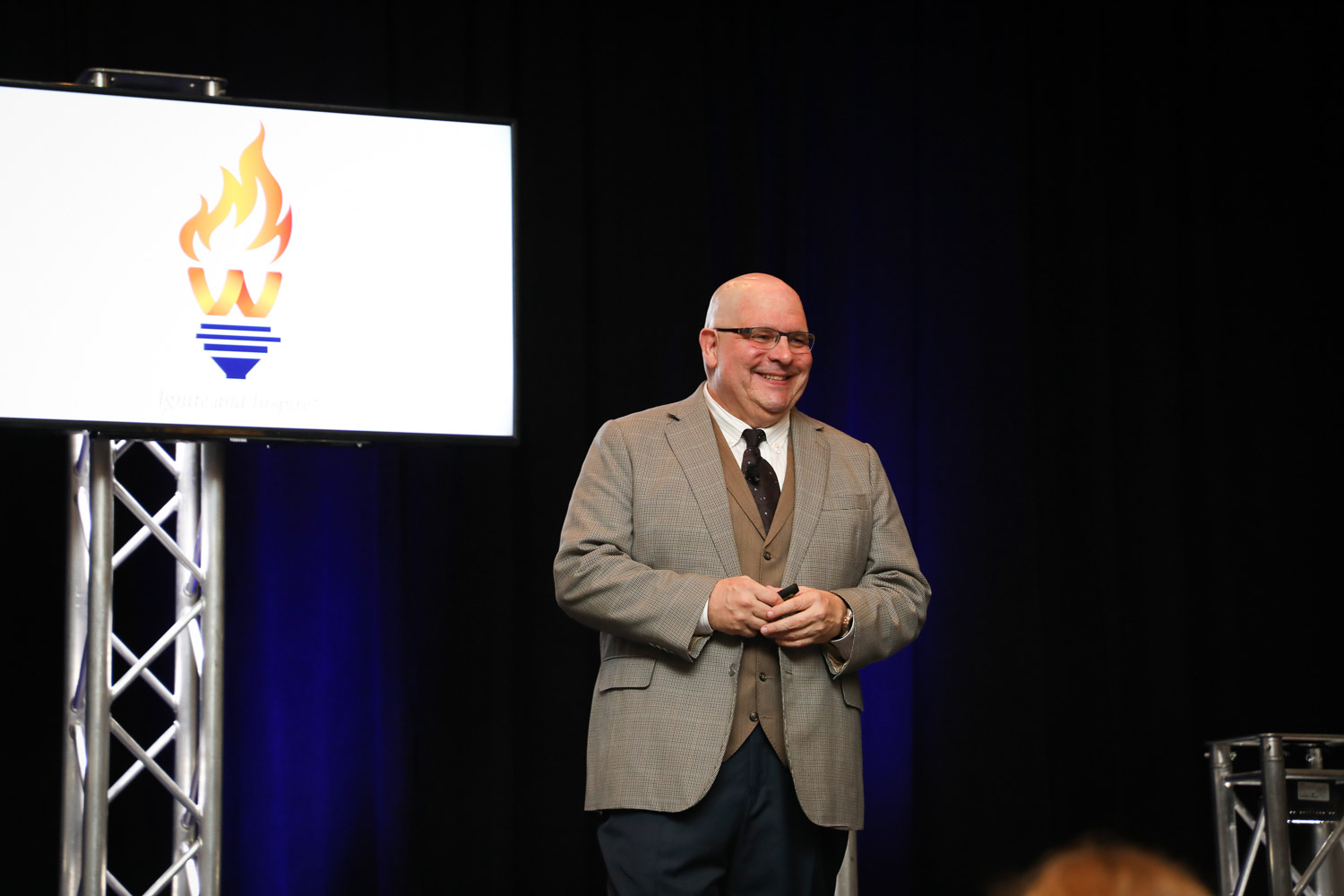 Speaker Application